Floor mat from HNV80 / double bed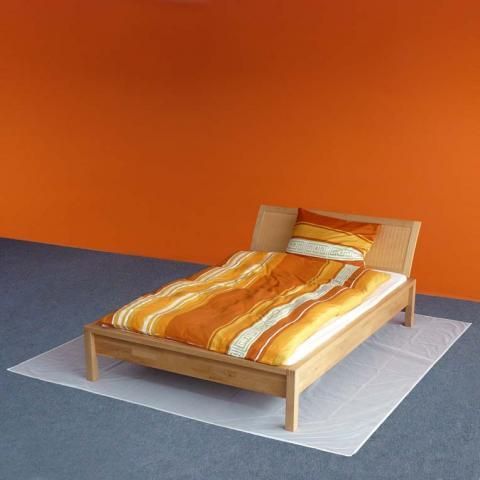 Floor mat from HNV80 / double bed ---- $254.90 (free shipping)
Shielding mat for underneath the bed - closes the Faraday cage.
80 dB attenuation at 1 GHz. Width: 280 cm, depth: 280 cm. For shielding canopies from below to achieve a complete faraday cage.
his floor mat is made of three panels shielding fleece HNV80 that are laid out next to each other with an overlap of 10 cm. The edges are not sewed, so this floor mat does not lay on thick under carpets. As the panles will only be loosely laid, they must be covered with a material of your choice, e.g. with a carpet or felt!
The three panels are sufficient for a double bed canopy.
Technical data

Scope of delivery: 3 laps of HNV80 of 280 cm each

Width: 280 cm, Depth: 280 cm
Attenuation 80 dB at 1 GHz
Materials: Nylon, copper, nickel, protection coating
Weight: 85 g/m²
Color: Anthrazite / brown